Shopping Cart
Your Cart is Empty
There was an error with PayPal
Click here to try again
Thank you for your business!
You should be receiving an order confirmation from Paypal shortly.
Exit Shopping Cart
Hello!
We have great news on two fronts!
We have been able to rescue our domain from the universe and should be live on our original domain on March 10th. 
We also have been given the green light by the venue due to safety restrictions being changed by our Governor.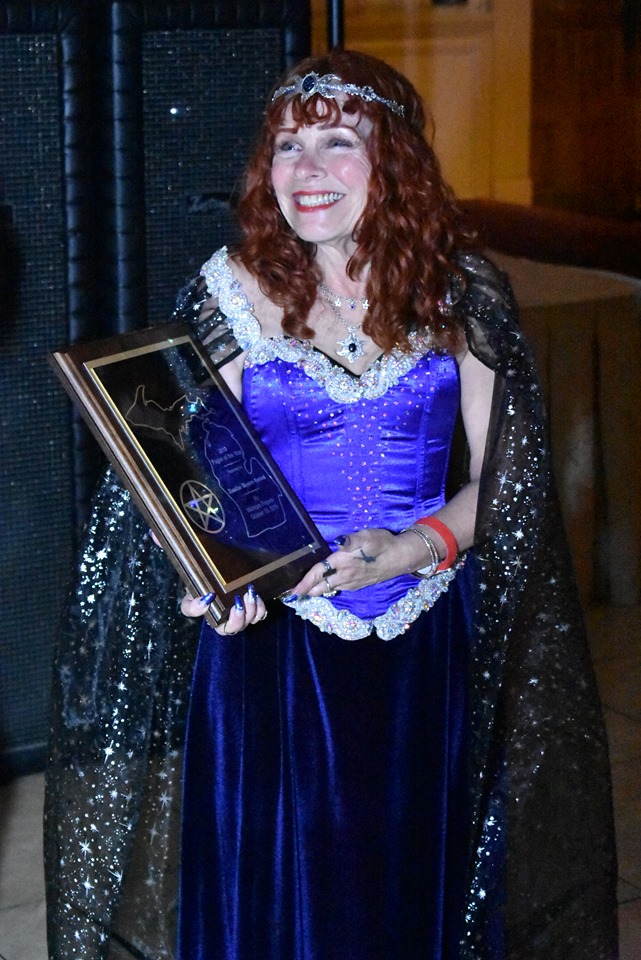 The Michigan Witches Ball congratulates Enafae Moore-Sweet,
Michigan Pagan Of the Year 2019
The Michigan Pagan of The Year award is given annually to the most influential and proactive Member of our community. As seen from our previous winners, this person is a stand-out amongst our stars; from advancing our causes, to making safe spaces for us and future generations, to setting stellar examples of entrepreneurship and instruction in The Craft.
This year's winner is exemplifies the best of all of these, Enafae Moore-Sweet. Esteemed Board Member of the Magical Education Council, Former ConVocation Chairperson, Elder, Leader, Visionary, and Wisewoman, she holds space for a standard of character and honor.
"Enafae is a great leader in the community. She is a caring and helpful indivdual, a natural teacher. Her fierce and firey personality shines through all her life. An eternal optimist, she is always a delight to talk to. A great pillar of stability in the chaos of things. Always there to give a helping hand and a shoulder to cry on. From a husband and a son, Enafae can be hard and just at the same time, and this carries through all aspects of her life; and supportive of us through it all.
As her son, she had guided me through me tough and troubling times, and has never given up on me. I am proud of her for becoming greater than she thought she could be.
As her husband, we work side-by-side through life as partners. And we try to balance each others hopes and dreams. I am very proud of my wife for what she does in our greater family and community.
From Michael Gulu (her son) and Joseph Sweet."
Our regular site is down!!!
Until we can either fix it, or migrate it, we are moving to our Winter Home,here on webs.
Watch our Facebook for updates!
/